Accommodation
We would like to offer you suitable accommodation which is always close to our rivers and lakes. You can choose from price reasonable bed and breakfast house or self catering apartment to 4 stars hotel with half board and full comfort.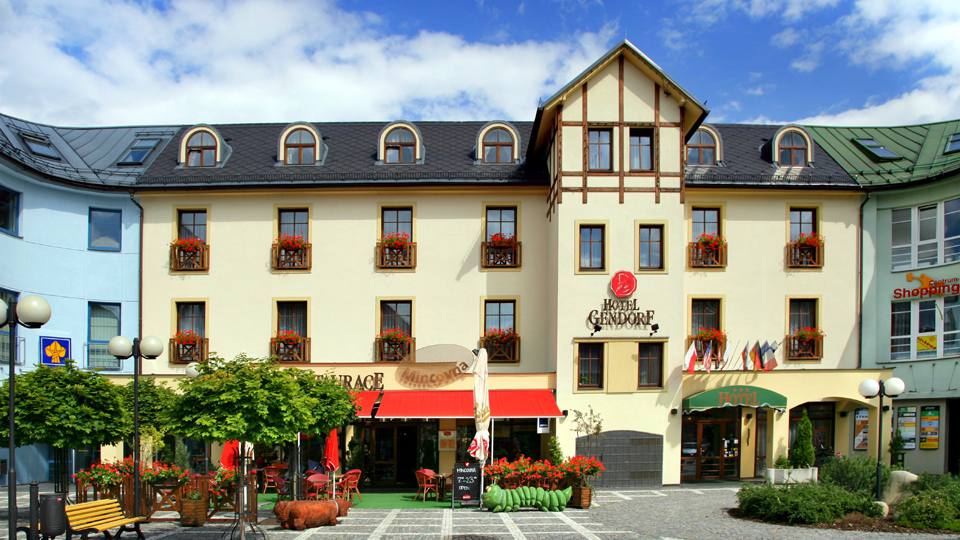 Gendorf Hotel***
Gendorf Hotel is located directly in the centre of Vrchlabi. The capacity of hotel is 76 beds in comfortable rooms with 2, 3 and 4 beds with shower and toilet, TV/SAT, phone with direct dialling and Internet connection.
Breakfast is served in a form of buffet. Half board is also possible. Parking is in the underground garage or at unguarded parking which is 100 m from the hotel. There is also lift in the hotel. Hotel guests can use the new wellness centre. There are sauna, whirlpool, massage, cosmetics laser, peat care, aerobic, yoga, power yoga and indoor cycling in the wellness centre.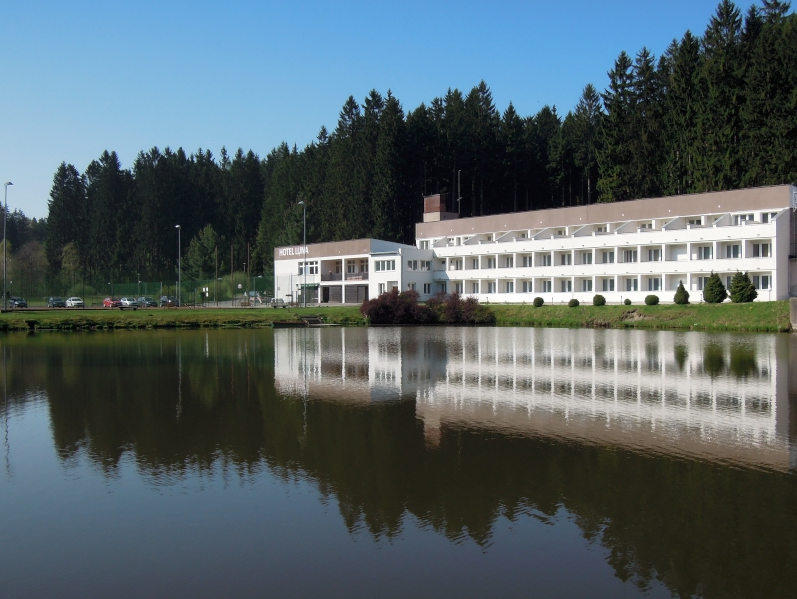 Hotel Luna
In the east of Prague there is a beautiful highland forming Czech-Moravian border. If you follow the highway from Prague to Brno, after 80 km you will find a small town of Ledec nad Sazavou there. Hotel Luna is 8 km from Ledec nad Sazavou. It is about 1 hour drive from Prague.
The hotel lies on absolutely quiet place in unspoiled nature. Its surrounding offers a lot of possibilities for active holidays-biking, hiking, swimming, mushrooming, sightseeing, and of course excellent angling. Kouty Lake is only 200 m from your hotel. You must spend happy holidays there. The hotel has comfort rooms with toilet, shower, balcony and TV. Breakfast, lunch and dinner are served in a hotel restaurant. Billiard, sauna, and an indoor swimming pool, are also available.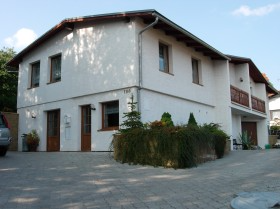 Grof Apartment in Vrchlabi
The house is suitable for 6 people. On the ground floor there is 1 double room with a kitchen corner, toilet and shower. On the first floor there is an apartment with 2 bedrooms, each for 2 people. A big living room has fully equipped kitchen corner. From the living room you can enter into a nice garden. There is also bathroom and toilet in the apartment. The car park is directly by the house. The house is only 700 m far from the city centre.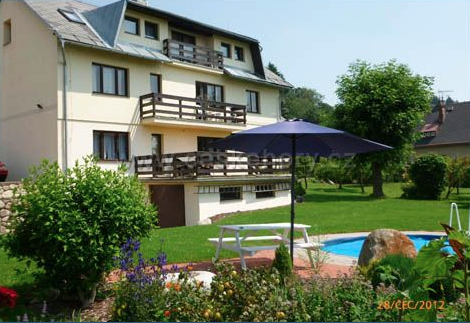 Martina Apartments in Vrchlabi
This is a cozy family house with several apartments for 2, 4, and 6 people. Each apartment has its own toilet, shower, TV, and kitchen. The kitchen is equipped with refrigerator, cooking stove, pots and pans, so that you could cook by yourselves. Bed lines are included in the price. The house has a nice garden with a small swimming pool. There is a direct entrance to the river from the garden. The house is in a quiet place not far from the center. The nearest restaurant is only 200 meters. The parking place is directly by the house.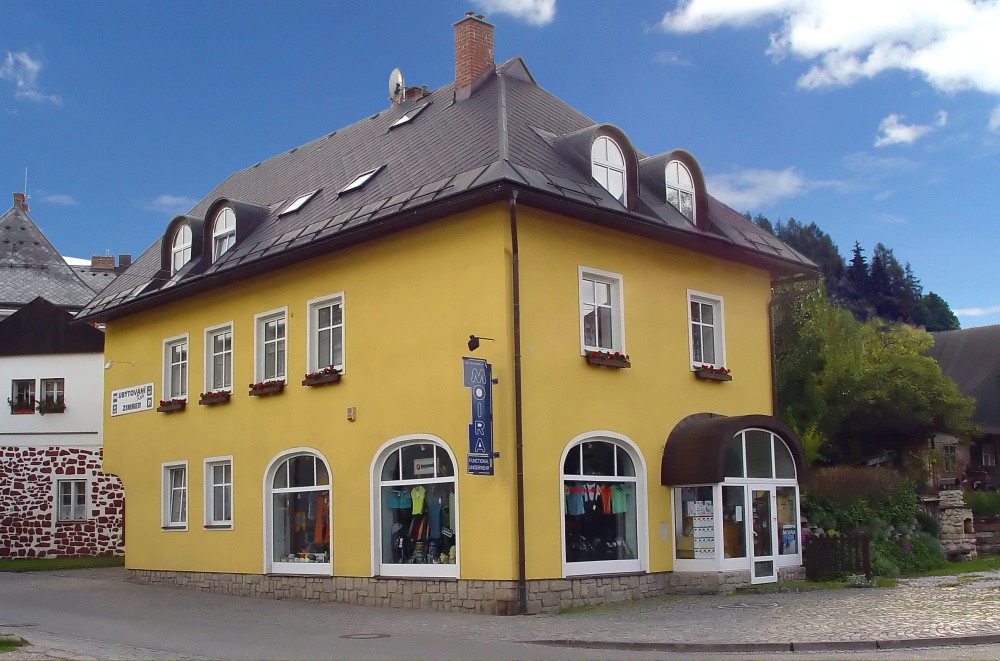 Kobr Pension in Vrchlabi
This is bed and breakfast pension in the center of Vrchlabi. The capacity is 16 beds. There are 4 double rooms and 2 four-bed rooms. Each room has its own toilet, shower and TV. Bed lines and towels are included in the price. A continental breakfast is served in a dinning room with a nice fireplace. The nearest restaurant is only 400 meters. The parking place is directly by the house.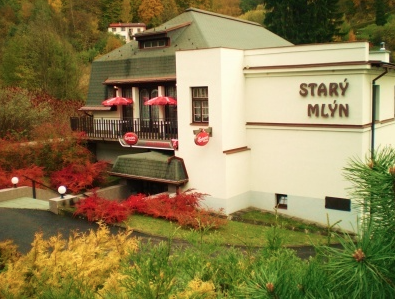 Stary Mlyn
In Zelezny Brod is a cosy bed and breakfast pension with a good restaurant on the ground floor. It is suitable for small groups or families.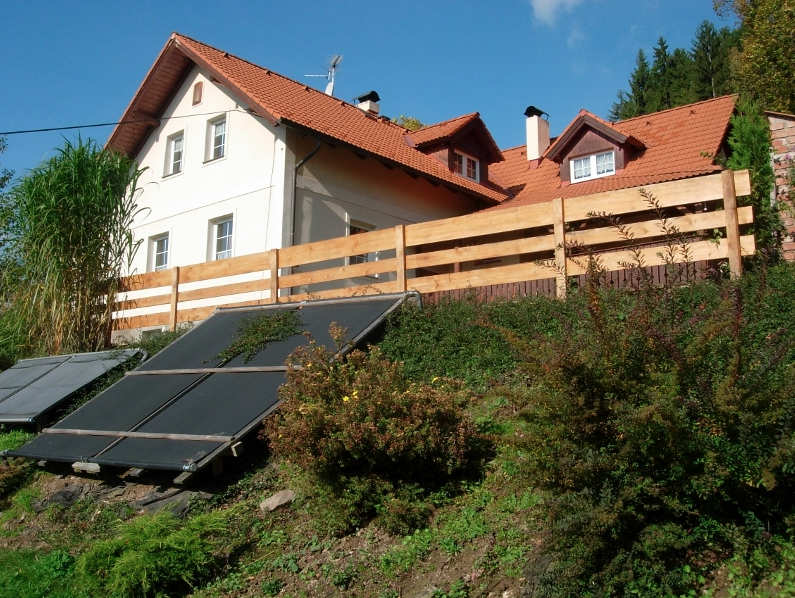 Hacienda Dana
Near Vichova: self-catering house for 6-12 people or 2 families with children.